ExplorerMax is a sophisticated file management application designed for use on personal computers. The application boasts a visually appealing Fluent Design interface that allows users to browse through folders and files using tabs.
Additionally, it features a highly efficient search system that enables users to quickly locate any file within their system or hard drive. The search results are conveniently grouped together for easy viewing.
Furthermore, the application includes a Bookmark function that facilitates easy access to all folders and files that users frequently access. This feature saves users time by eliminating the need to manually navigate through the system each time they want to access a frequently used folder or file.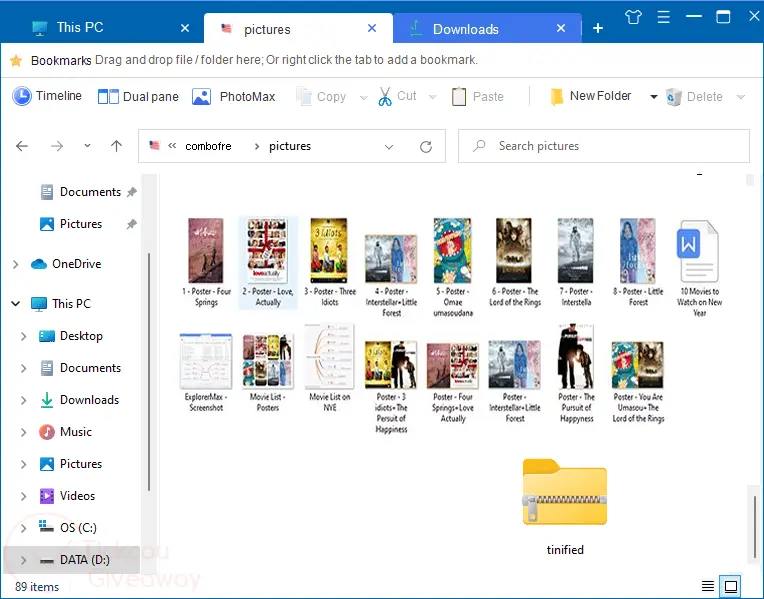 Key Features:
Tabbed interface. Efficiently manage multiple folders by rapidly opening and seamlessly switching between them.
Quick and easy search. Explorer Max provides effortless capabilities for organizing, filtering, grouping, and searching files.
Bookmark favorite folders and files. Facilitate expedient access to your preferred files or folders by bookmarking them.
Adaptive screen scaling. Upon modifying the display scaling, the adaptive interface will automatically adjust to fit your preferences.
PROS:
Considerably improve your workflow,
Easily manage your files.
CONS:
None
The supported operating systems include Windows 11, Windows 10, Windows 8.1/8, Windows 7, and Windows Vista.
Price: $9.95/ year
How to get the ExplorerMax Pro Giveaway?
Step 1. Download ExplorerMax Pro installer: ExplorerMax_1111_2.0.3.30
Step 2. Install the software on your computer.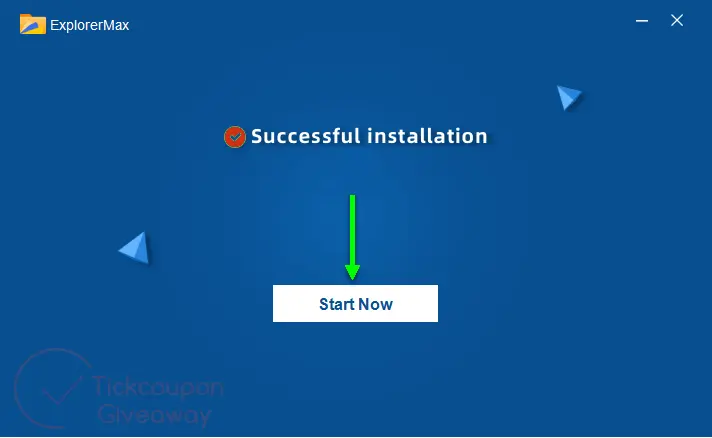 Simply input the key to activate the Pro version and associate it with your email address.Use the below license code:
ExplorerMax License Key
License key: B5C52-D48FB-B39DF-29FDE-4F01A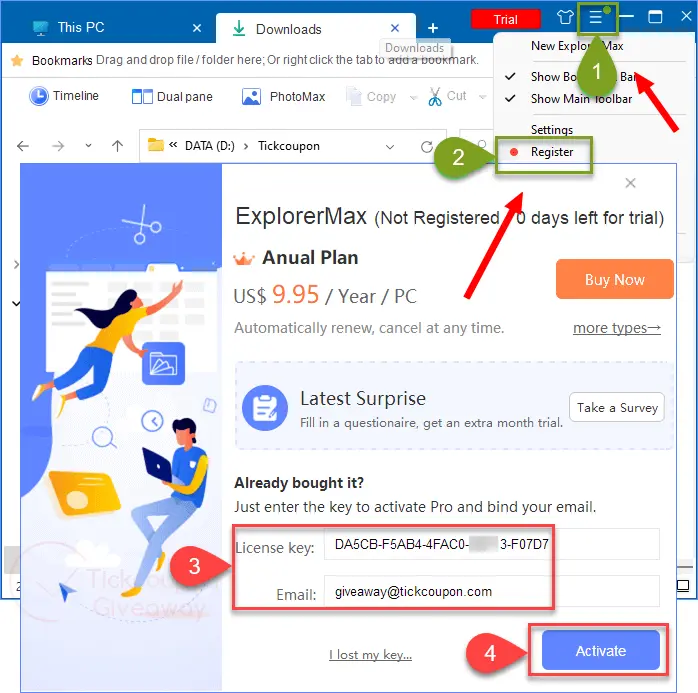 Step 3.Take advantage of the complete features and enjoy a complimentary 6-month trial period.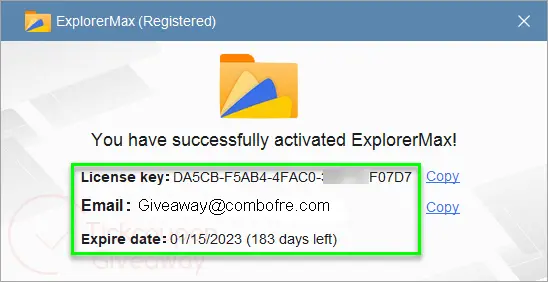 Terms
This software has a usability period of 6 months.
Free updates and free technical support
Get it as soon as possible.
Register before May 11, 2023 08:00 GMT+0