Technology
How to connect your phone to your computer via bluetooth – combofre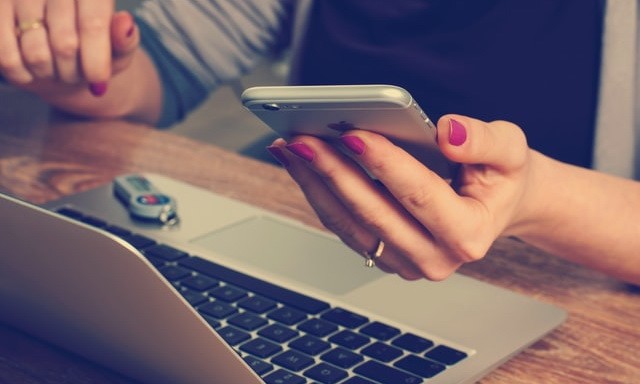 Bluetooth is a short-range wireless technology that makes it easy to connect devices and transfer data between them. Most computers and almost all phones have Bluetooth capabilities. The benchmark is fast, reliable and battery efficient. If you haven't used it much in the past, you're missing out. Let's see how to connect your phone to a Windows PC via Bluetooth.
Why not use a cable to connect your phone to your computer?
While it is easiest to use a wire to connect your computer to your phone, it is not always the best option.
For example, your computer may not have a free USB port. Many small laptops only have one or two, or you might have a MacBook that only has USB-C ports. Even a well-equipped desktop computer often uses all of its USB ports.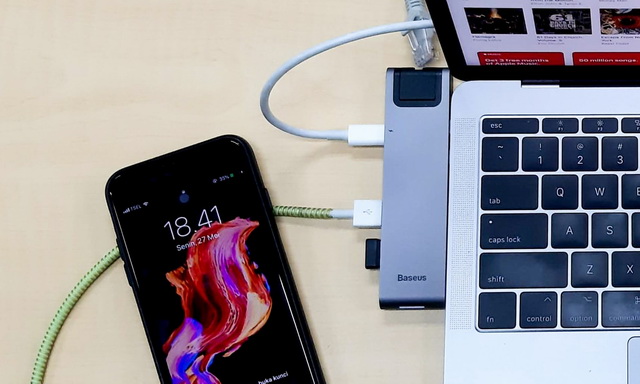 Also, you may not have the right type of cable on hand, or you may already be using the cable to charge your phone at a wall outlet and want to charge it as quickly as possible. Finally, you may want to keep your phone out of sight or avoid the dangers of dangling wires, especially if you're in a public place.
Whatever the reason, connecting to Bluetooth is very easy. Once you've done the initial setup, it can connect automatically when you bring devices closer together in the future. Anyone who frequently transfers files between their phone and computer should be familiar with the use of Bluetooth.
How to connect your phone to your computer via bluetooth
To connect wirelessly, Bluetooth must be enabled on both devices. Here's how.
How to enable Bluetooth on Android or iOS
On most Android phones, you will see a toggle switch bluetooth in the dropdown list quick settings. To access it, swipe down from the top of the screen twice or once with two fingers. Then tap the icon to toggle Bluetooth or long press it to quickly open Bluetooth options.
You can also access files Settings > Connected devices To access the bluetooth settings.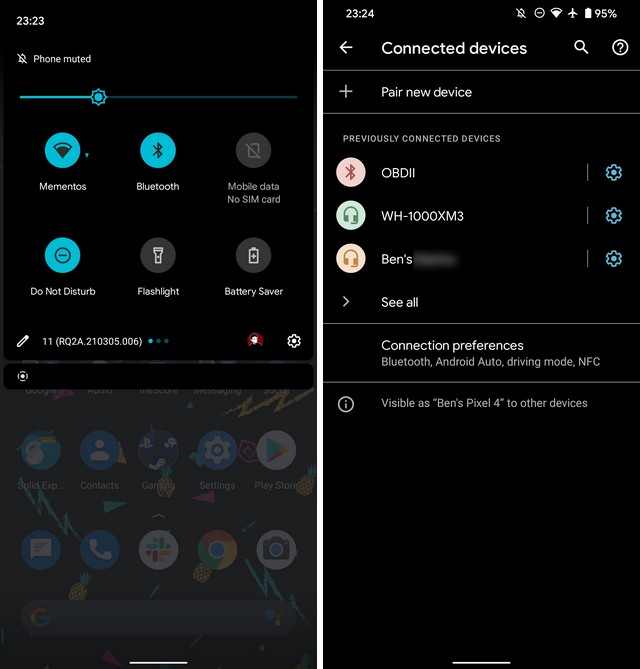 On an iPhone, open Control Center by swiping down from the top-right corner of the screen, if you have an iPhone without a Home button. On models with a home button, swipe up from the bottom of the screen instead. Click on the icon bluetooth to switch it.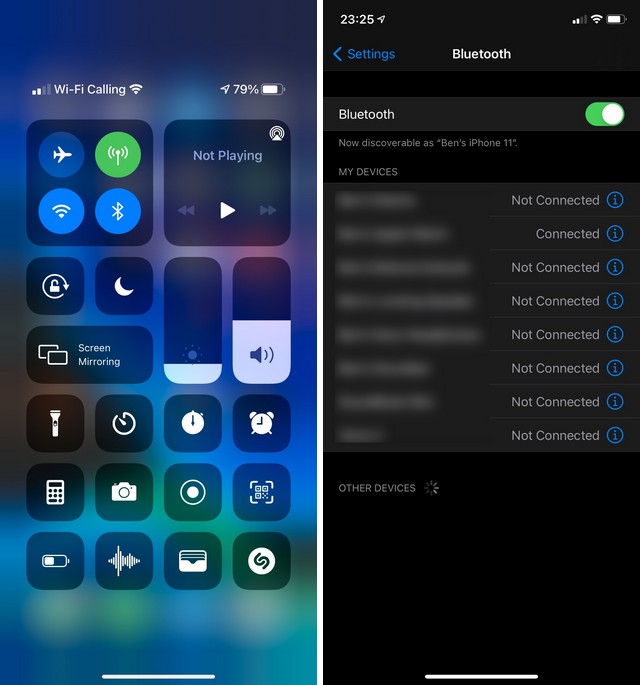 How to enable Bluetooth on Windows 10 and Windows 11
Most modern Windows laptops have Bluetooth built in, but not all desktop computers. If you are not sure, you can check if your computer has Bluetooth. If your computer does not already support this feature, you can add Bluetooth to your computer using an adapter to make it work easily.
On Windows 10, go to Settings > Devices > Bluetooth and other devices. If the pointer bluetooth At the top Disabled, enable it. Then choose Add Bluetooth or other devicefollowed by the type bluetooth. From there, follow the instructions to pair your phone.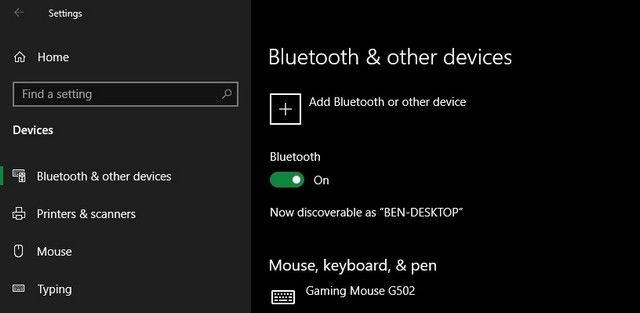 In Windows 11, go to Settings > Bluetooth and devices. There, make sure that the cursor Bluetooth is set to activethen press Add Device > Bluetooth To pair a new device with your computer.
Notes on Bluetooth pairing
During the pairing process, follow the instructions on your computer or phone. In some cases, you will need to enter or confirm a password. If you don't see a symbol appearing on either device, it's likely a generic number like 1234 or 0000. Once you confirm this code, your phone should connect to your PC and will do so automatically in the future, as long as the devices are within range.
If you can't get the devices to find each other, one of them is probably not discoverable. As a safety measure, most Bluetooth devices only broadcast when their Bluetooth options are open.
Make sure that Bluetooth is enabled on your phone and computer, and leave the list of Bluetooth options shown above open during pairing. You must see Now discoverable as (device name) or something like that.
The connection will remain active until you turn off Bluetooth, manually disconnect the devices, power them off, or move them out of range. The exact Bluetooth range is device dependent and varies depending on the quality of your Bluetooth adapter or chip. Generally, you can expect the connection to reach around 30 feet.
How to transfer files between phone and PC via Bluetooth
Once your phone and computer are paired wirelessly, the Bluetooth file transfer process is pretty straightforward. Sharing your phone with PC is usually available on Android, iOS devices use AirDrop for this.
To transfer from your phone, all you have to do is select a file in the app you're using and choose the option to share it. The exact method depends on the application, but most of them involve a file Involved global in pursuit.
When you see the list of ways you can share, look for the entry bluetooth. Then select your computer as the destination device. Windows will then ask for confirmation and begin downloading the file. You may be allowed to choose the save location, or it may be saved to a folder standard downloads.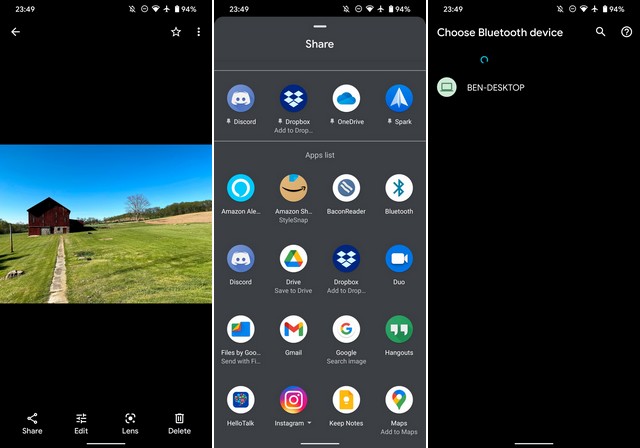 When transferring a file from your computer to your phone, just open File Explorer and right-click on the file you want to transfer. He chooses Send to > bluetooth device.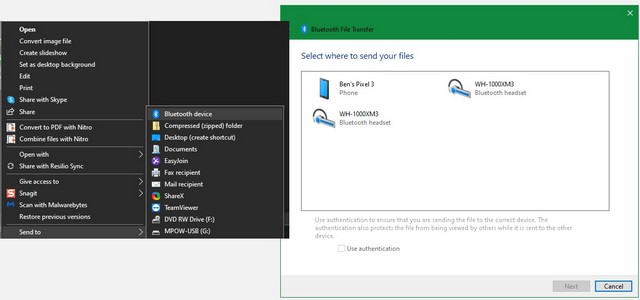 This will open a new window where you can select the device to send the file to. Your phone may ask for your consent. Once confirmed, the file will be transferred via Bluetooth.
You can transfer multiple files back and forth. Select them all at once and follow the above steps.
Other ways to connect your phone and PC
If you don't have Bluetooth (or even if you do), another way to connect your phone and computer may be more suitable for your needs. Bluetooth can consume extra battery life, can be unreliable for large file transfers, and isn't always fast.
In these cases, you may want to try an alternative, such as one of the options below.
Connect your phone and computer using a USB cable
The easiest way to connect your phone to your PC is to use a USB cable. No configuration required: Once the cable is connected, Windows should ask you what action you want to perform. And if not, you can work with File Explorer, in the panel this computerto transfer files yourself.
If you want to explore the contents of your phone's memory or transfer a large number of files, a cable connection is usually a better option than Bluetooth. Potentially faster and safer.
Transfer files via email or cloud storage
If you need to transfer a small number of files, emailing them is a quick and messy fix. However, he is clumsy. Using a cloud storage service is better because you can organize files and prevent them from getting lost in your email.
However, you should be aware that these methods involve both uploading and downloading. If you're on a slow or limited connection, you might want to think twice before transferring large files.
Remote access and connection sharing
If you need a deeper link between devices, you need to configure remote access. Learn how to remotely control your computer from your phone to get started.
The other main way to connect your phone and PC is through tethering. This allows you to use your mobile internet connection on your computer.
Keep your computer and phone connected via bluetooth
Each method of connecting a computer and smartphone has advantages and disadvantages. Bluetooth is great for short-range, temporary connections when you need to quickly compress a file or two.
USB cables, cloud storage, and other types of connectivity are still important. But Bluetooth is hard to beat when you want something fast and universal.