Technology
How to disable Quick Access in Windows 11 – combofre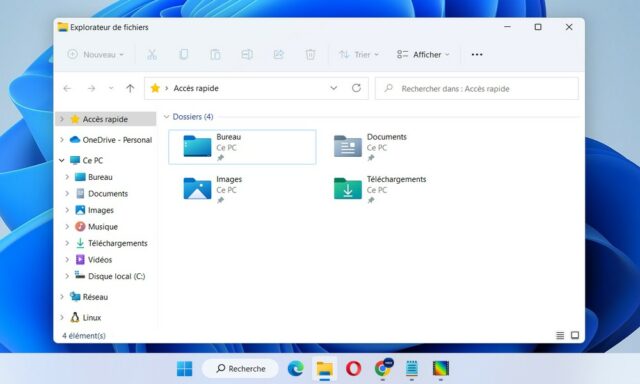 Quick Access is a useful feature in Windows 11 that provides quick access to recently used files and folders. However, some people prefer to disable this feature for various reasons. In this article, we will tell you step by step how to disable Quick Access in Windows 11.
Disable Quick Access in Windows 11
In Windows 11, you can Disable Quick Access in File Explorer By following these steps:
Open File Explorer. You can do this by pressing the key Windows + E.
Click on The three points in the command bar and select "Options" in the context menu.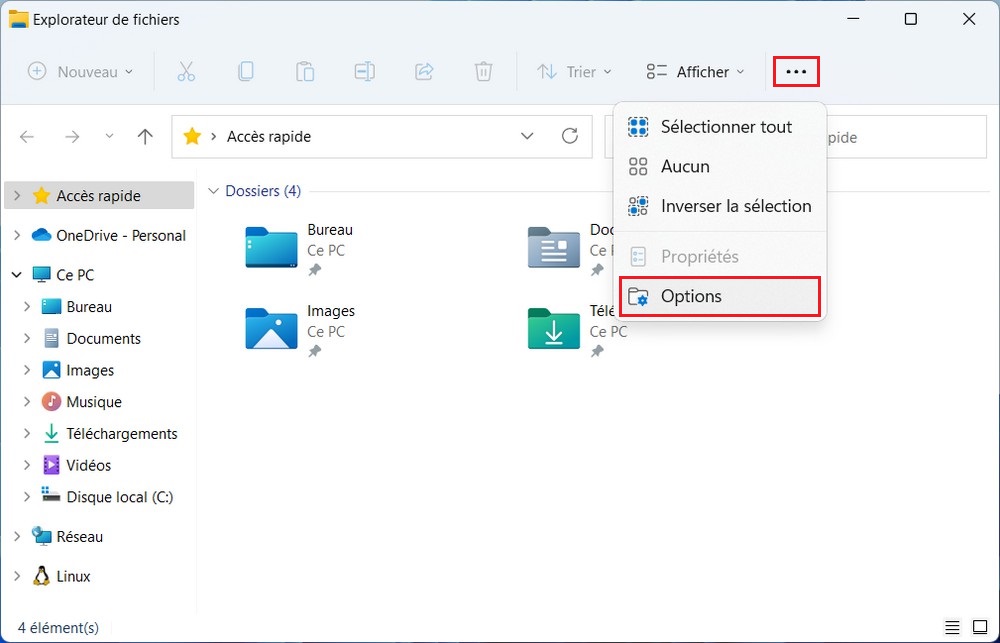 Title window "Folder Options" open to.
In the department "Open in File Explorer"He chooses "This PC" from the drop-down list, and click Yes to save the changes.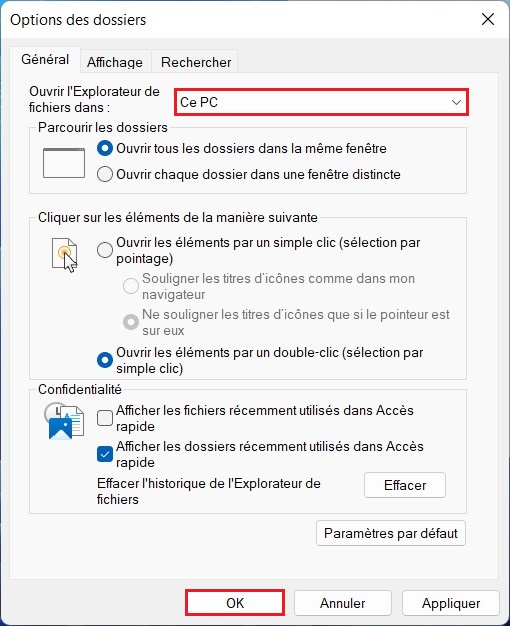 After following these steps, Quick Access will no longer display in File Explorer in Windows 11, and File Explorer will open directly on "This PC" instead.
Remove Quick Access in Windows 11
To remove Quick Access in File Explorer using Registry Editor, follow these steps:
comment : Before modifying the registry, it is recommended that you backup your data and create a registry backup.
Press the key Windows + R. to open the dialog box Implement. He writes regedit and press entrance.
In Registry Editor, navigate to the following key:
HKEY_LOCAL_MACHINE\SOFTWARE\Microsoft\Windows\CurrentVersion\Explorer
Right-click the "Explorer" registry key in the right pane, and select New Value > DWORD (32-bit). Name the new value "HubMode" and press the key entrance.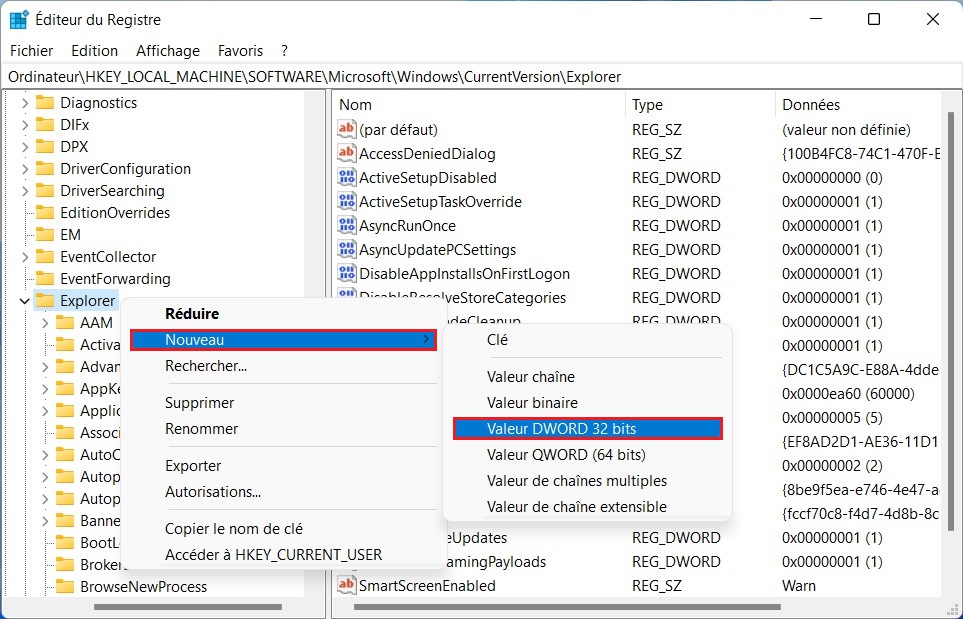 Then double click on the value "HubMode" Then change the data value to " 1 And click Yes.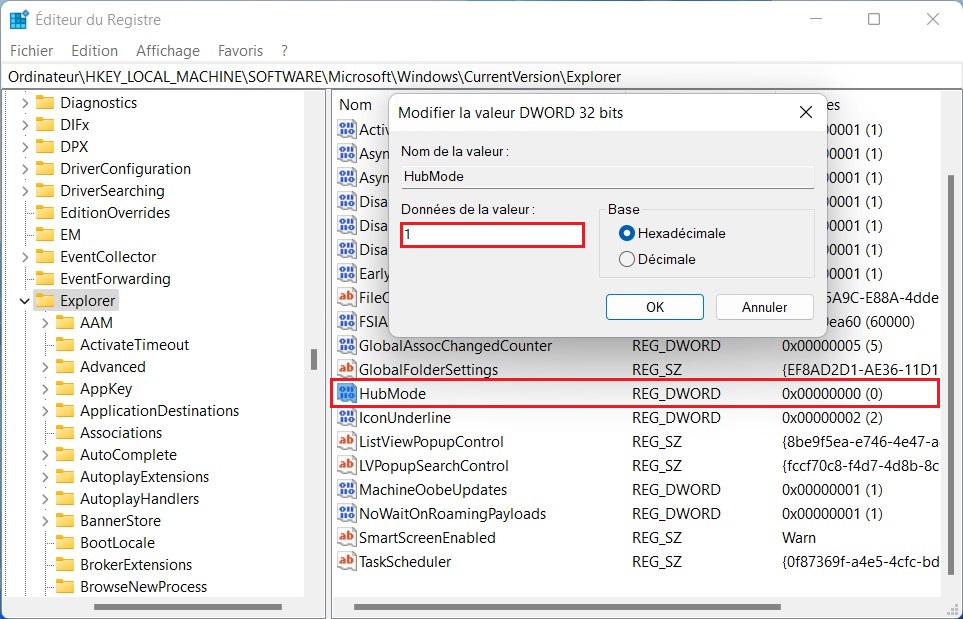 Close Registry Editor. Restart the computer for the changes to take effect.
After rebooting, Quick Access should be removed from File Explorer. You should now see This PC as the default item in File Explorer.