Technology
How to password protect a folder in Windows 11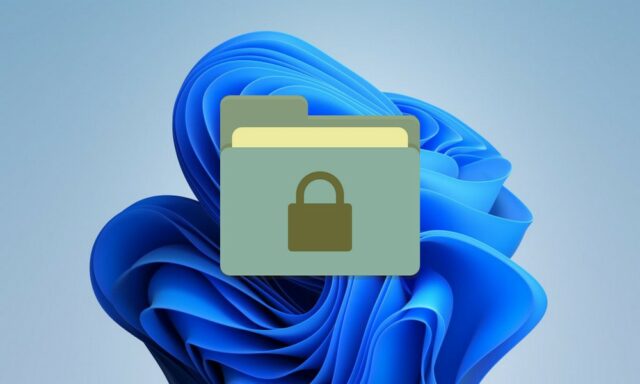 Protecting confidential files and folders is essential to ensuring the confidentiality of your personal data on your computer. In Windows 11, you can password protect a folder to restrict access to its contents. In this article, we will tell you step by step how to password protect a folder in Windows 11.
How to password protect a folder in Windows 11
In Windows 11, there is no built-in feature to password protect a folder. However, you can use third party software to create a password protected folder. This is a commonly used method:
To password protect a folder with 7-Zip, you can follow these steps:
Download and install it from 7-Zip official website.
Right-click on the selected folder and choose the option View more options > 7-zip > Add to archive.
The "Add to Archive" window will appear. In this window, you can specify the parameters of the archive that you are going to create. Make sure to choose a file Archive format 7z.
In the "Encryption" section, enter the password you want to use. Make sure to choose a strong and secure password.
He chooses Create an SFX archive.
He chooses Encrypt file names.
Click the button Yes To create a password-protected archive.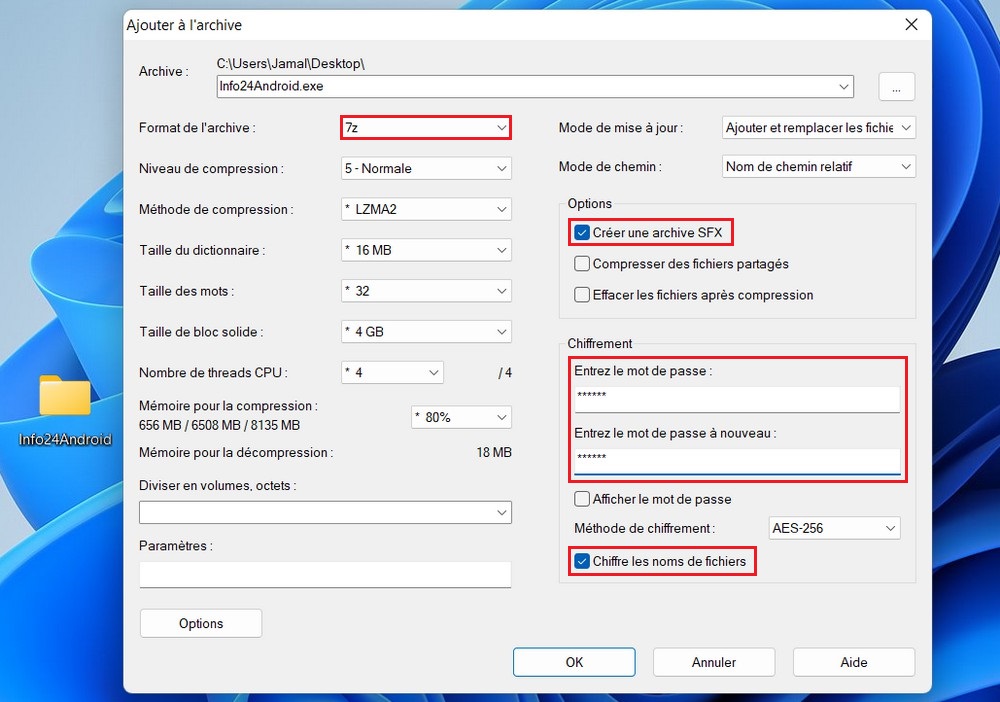 You can now open the newly created EXE file to see a password prompt. Enter the password you created earlier to unlock the folder. This file can be shared with anyone, and they will receive the same password prompt.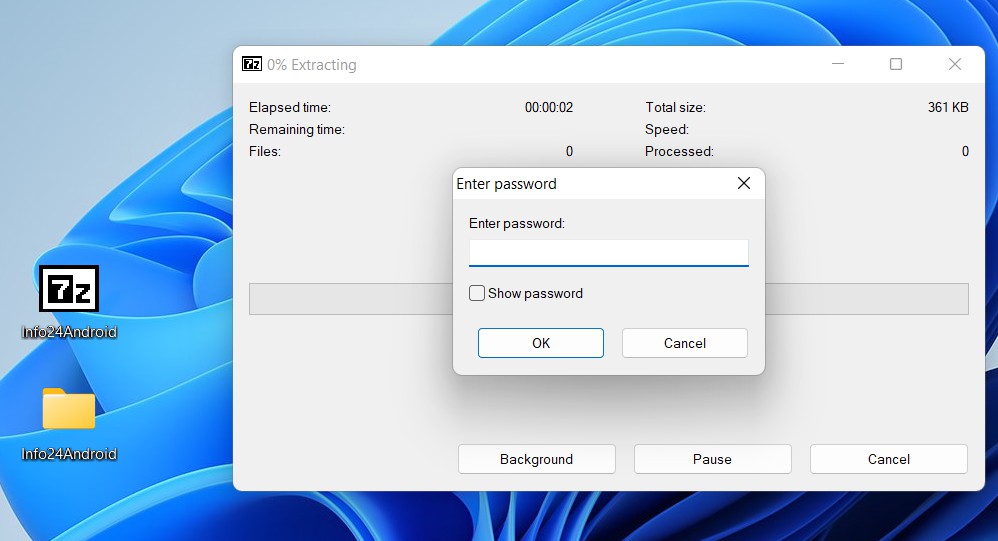 NB : The options we enabled above for our password-protected self-extracting archive did not include the option to delete the original folder. To ensure that no one can access the original files, delete the folder or move it to a private location.
Also Read: How to Hide Files and Folders on Windows 11
Make sure to choose a strong password, consisting of alphanumeric characters, uppercase and lowercase letters, numbers, and special characters, to enhance the security of your files and folders.