Technology
How to use picture-in-picture mode on Android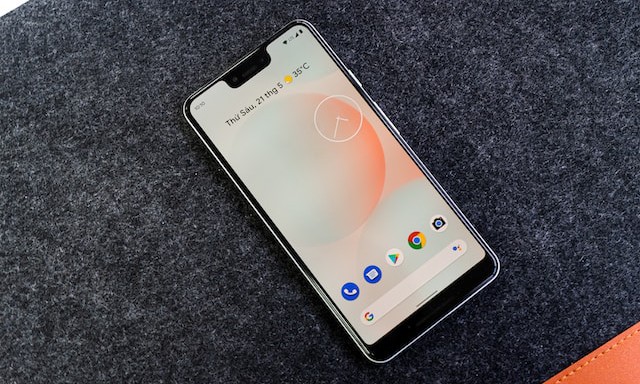 Picture-in-Picture (PiP) mode is a great feature that allows you to continue watching a video while doing other things on your Android phone. This feature has been available on Android phones since version 8.0 (Oreo) and can be very useful for users who like to watch videos while performing other tasks. Here's how to use Picture-in-Picture mode on Android.
What is picture-in-picture?
Picture-in-Picture is a kind of multi-window mode on smart devices that lets you watch videos in a small floating window, freeing up the rest of your screen for other tasks. This is by far one of the best multitasking features on your phone.
Although PiP is primarily used for video playback, you can also use it on the go with GPS, video calls, and other similar tasks.
Enable picture-in-picture mode on Android
To use picture-in-picture mode, you must first enable it in your Android device settings. Here's how:
1. Go to Settings > Applications and press list of three points.
2. Select Special access in the drop-down list, then tap Pictures in pictures.
3. Here you will see all the applications that support PiP. Find the app you want and make sure the switch next to it is turned on.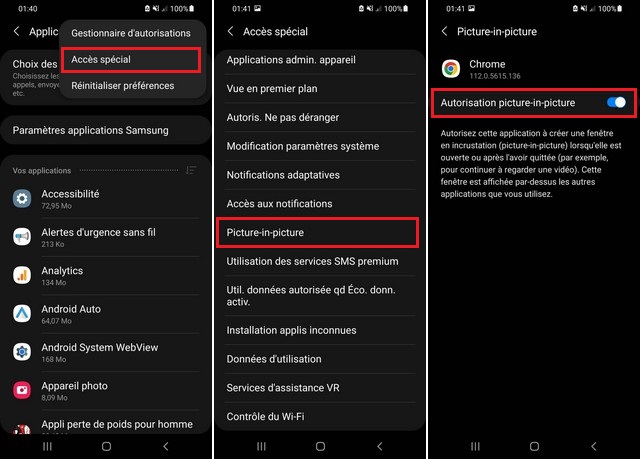 Keep in mind that these steps are for Samsung phones, but the system navigation isn't much different on other Android devices. On other phones, you can enable PiP by going to Settings > Apps & notifications > Advanced > Access to special apps or Settings > Apps > Access to private appsthen Select Pictures in pictures.
Use picture-in-picture mode
Once enabled, you can now use PiP on your Android device. Many popular video applications, such as YouTube, Netflix, VLC, and Google Chrome, support Picture-in-Picture mode.
To use picture-in-picture mode, you can follow these steps:
1. Launch the app that you want to use in picture-in-picture mode. For example, if you want to watch a video on VLC, open the VLC app and play the video you want.
2. Once the video starts playing, tap onThree vertical points bottom right of the screen.
3. From the list of options, select Popup reading or Pictures in pictures.
4. The video will be minimized and displayed as a small floating window on your screen. You can move this floating window by dragging it to another location on your screen.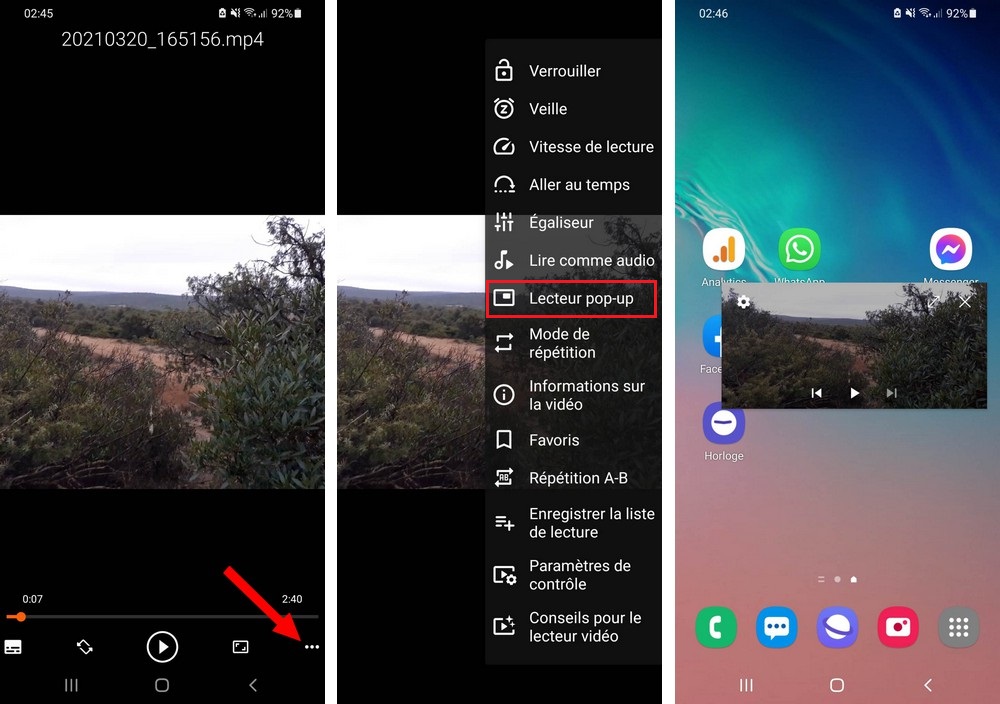 5. To go back to full screen view, click on the floating window to show VLC controls, then click on the zoom icon in the top right of the window.
Note that if you live outside the US, you need to get a YouTube Premium subscription to use PiP. If you have a subscription but still can't access it, open the YouTube app, tap your profile picture, then go to Settings > General and revitalize Pictures in pictures.
Please note that not all apps support Picture-in-Picture mode and the availability of this feature may vary depending on the Android version and the app you are using.
Also Read: How to Use Do Not Disturb Mode on Android
Conclusion
Picture-in-Picture mode is a very useful feature for Android users who like to watch videos while doing other tasks. If your phone is compatible with this feature, you can easily use it by following the above steps.