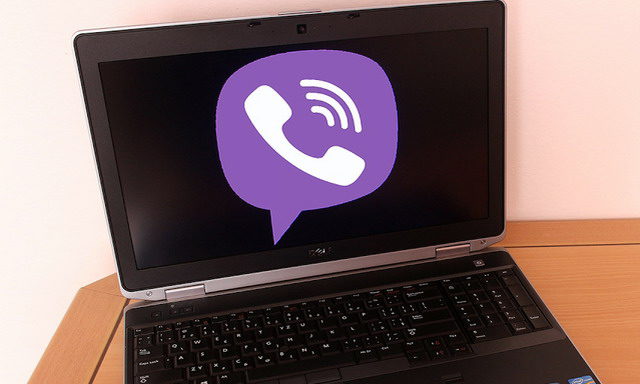 Viber is a great app that allows you to make free calls, chat with friends, and share photos with others without hassle. This service is widely used on smartphone and is available for all platforms starting from Android, iPhone, Windows Phone, etc. But have you ever thought of using Viber on your PC to enjoy free calls on a bigger screen? Here we have explained how to use Viber on PC in the easiest way. So, keep reading.
How to use viber on computer
Here we have discussed two main ways to use Viber on PC. They are explained here one by one.
The first method: via the desktop application
The developers have also made the app available for desktop. But to use Viber on your computer, make sure you have the same app installed on your smartphone. Also, make sure that you are using Viber 6.0 and above on your smartphone for this process to work.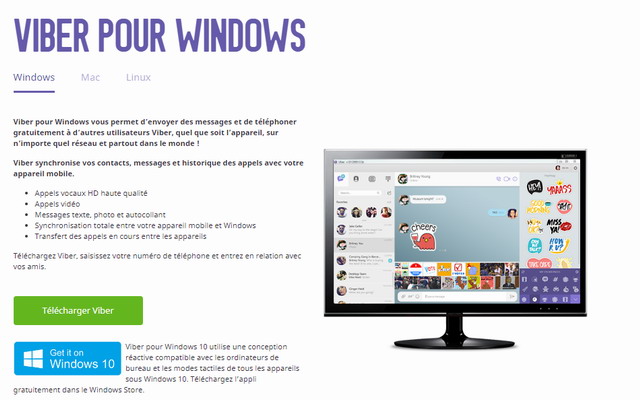 Then run the installation file and follow all the instructions on the screen.
When prompted, press the button Accept and install to continue.
After successful installation, you will notice a welcome screen. On the same page there will be a question "Do you have Viber on your phone?" ". Click on Yes.
Enter the mobile phone number when prompted.
The next step is to scan the QR code. On your computer, you will see an option Scanning with my phone. Click that.
Now launch the same app on your phone and point the camera at the desktop to scan the QR code.
When the code is scanned, the Viber app on your computer will be ready to use.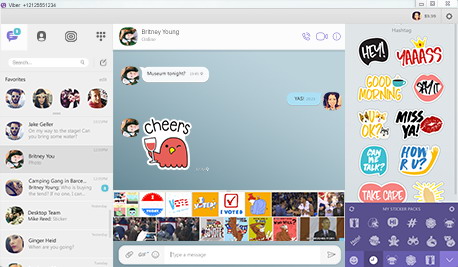 Second method: Install BlueStacks Emulator
The second way to use Viber on PC is to install the BlueStacks emulator. The emulator will mirror the smartphone to the PC. So, whatever apps you enjoy on your Android device, they can all be used on PC. To use Viber on PC, follow the step-by-step process here.
Download and install BlueStacks on your computer first.
After successful installation, the BlueStacks icon will appear on the PC. Run it by clicking on the icon.
Click on the My apps button and you will notice the app search bar. Type Viber Messenger app and tap again.
The application will be installed on your computer and you will see the welcome screen after successful installation.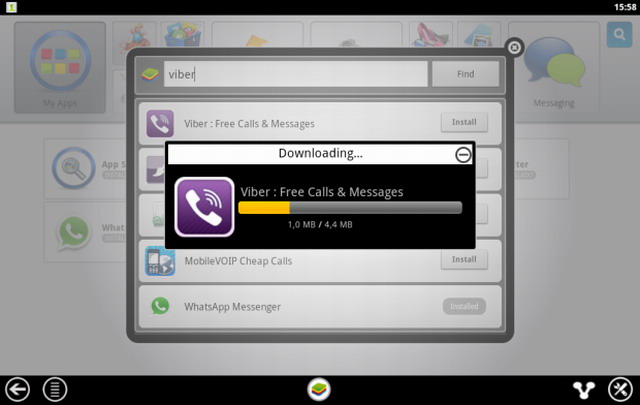 Now comes the installation process. First you need to enter your phone number.
A verification code will be sent to your phone number. However, if you did not receive any message from the Viber team, click Verify Phone Call and the recording will show you the code.
Enter this code, hit continue and Viber is now ready to use.
However, Viber Messenger does not have a native contacts app. So you can get another communication app to make things easier. 'GO Contacts EX' is a very useful app. You can get it in the Bluestacks emulator. Find GO Contacts EX and install it on your computer.
Once installed, add your friends and relatives who use Viber.
The added contacts will be visible to your Viber contacts. Everything is ready now. Simply tap on a contacts name to place a call or send them a message. That's it.
Here's how to use Viber on PC. Both processes are very simple and don't take much time to set up. So, use whatever method suits you best and enjoy Viber on your computer.