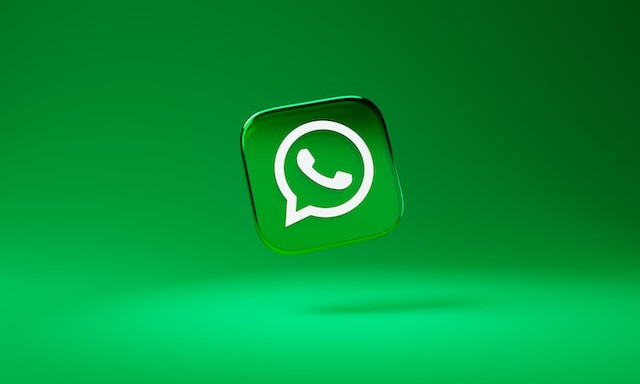 WhatsApp is one of the most popular instant messaging applications in the world, and millions of people use it to communicate with friends, family, and colleagues. However, many people are wondering if it is possible to use the same WhatsApp account on multiple smartphones. In this article, we will explore the different options for using the same WhatsApp account on multiple devices.
Use the same WhatsApp account on two different phones
WhatsApp has announced an update to its connected devices features that allows users to add additional phones to their account. To use the same WhatsApp account on two or more devices, make sure you have the latest version of the app installed on both the primary smartphone and the companion device.
The secondary phone will need a fresh install of WhatsApp.
When both devices are ready, follow these steps:
1. On your secondary smartphone, open WhatsApp and tap Accept and move on.
2. When it asks you to enter your phone number, tap instead on the three dots menu in the top right corner of your screen and tap Link to an existing account.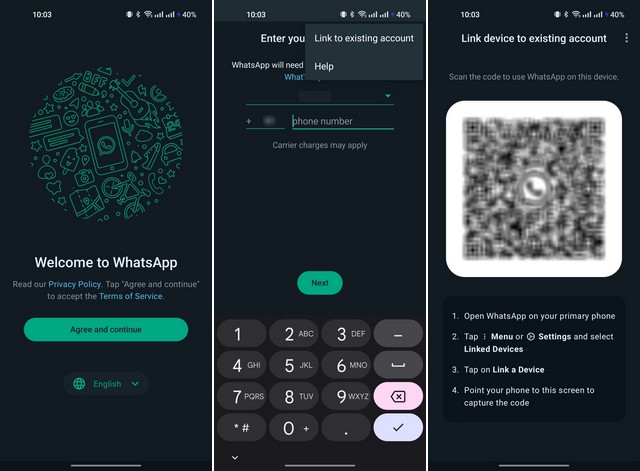 3. A QR code will be generated which you now need to scan using WhatsApp on your primary phone. On Android, tap on the three-dot menu and go to Connected devices > Connect a device. On iOS, go to Settings > Connected devices > Connect device.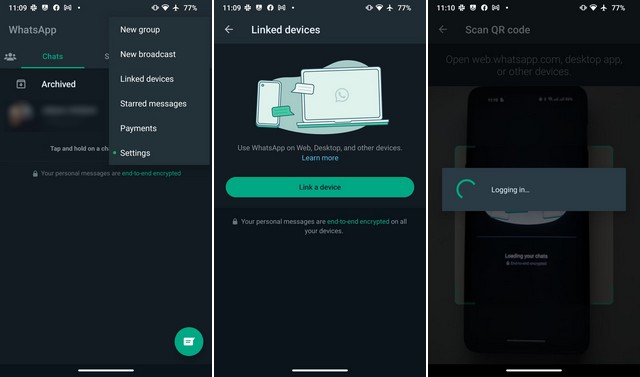 4. If prompted, use your phone's biometric information or passcode to add a new device. Scan the QR code on your companion device.
Depending on your internet connection and chat history, WhatsApp will sync all your data to your companion device. Some features such as live location cannot yet be used on secondary devices.
To remove manually added companion devices, go to your primary phone WhatsApp Settings > Linked Devicesselect the device you want to remove and press Log out.
How does the new companion mode work?
Users will be familiar with the connected devices feature of WhatsApp if they are using WhatsApp on the web. The new companion mode works the same way, but now allows you to use Android and iOS smartphones as a companion device.
This means that you no longer need to always have access to your primary phone and can still take advantage of WhatsApp security features on your secondary device.
You can link up to four additional devices to your main WhatsApp account. Features like disappearing messages on WhatsApp and the ability to view statuses are still present on companion phones, though there's no way to add your own.
If your primary phone has been idle for more than 14 days, the paired companion devices will automatically disconnect. Additionally, you can revoke access to companion devices from your primary phone.
WhatsApp imports the most recent chat history on companion devices, but to see the full chat history, you'll need to use your primary phone.
Use WhatsApp on all your devices
If you want to use the same WhatsApp account on multiple smartphones, we recommend using WhatsApp Web or the connected devices feature of WhatsApp. Both options are safe and reliable, and it will not affect your security or privacy. If you have any questions or suggestions, let us know in the comments. Also check out this guide if you want to know how to use multiple WhatsApp accounts on iPhone.