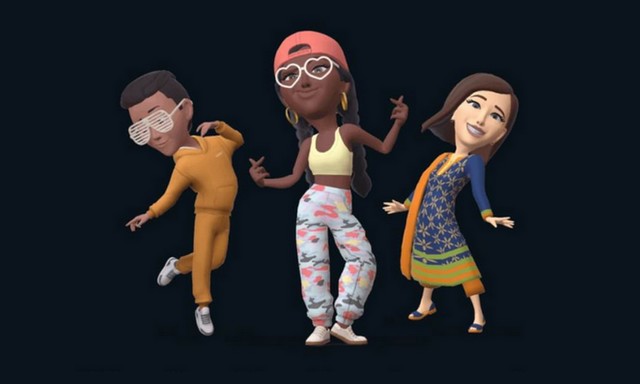 You may have already used it on Facebook, but recently it is possible to use your avatar on WhatsApp. There is no need to install any third party app to use it as it is integrated with WhatsApp. You can finally express your feelings with something that looks like you, not an emoji. You'll still have the option to use stickers and emojis, but avatars are great too. Plus you can go back and edit things at any time. You will also see the option to erase the avatar. In this article, we will explain how to create your own avatar on WhatsApp.
How to create your own avatar on WhatsApp
WhatsApp just got better with the ability to create your own avatar to express your feelings. You can create your own avatar by going to Settings in WhatsApp. You can do this by clicking on the dots at the top right and choosing Settings.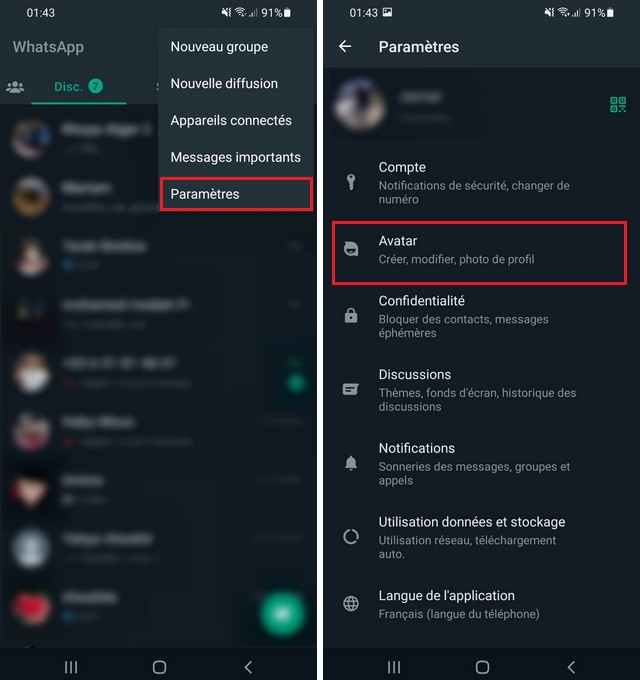 The second option on the list will be cucumber symbol pictureselect it and press the button Create your own avatar. Meta will show you some text that you have to read, and if you agree with what you see, it will start customizing your WhatsApp avatar. You'll start with skin tone and then move on to other options like hair, body, face, and accessories.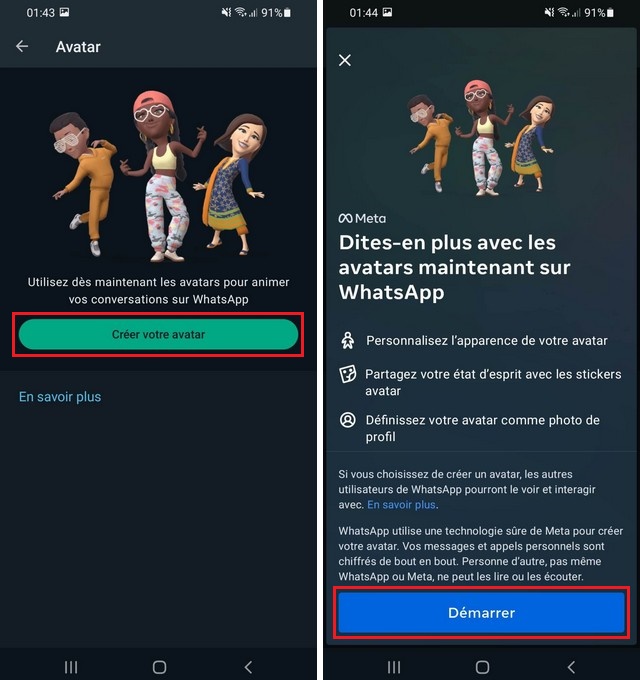 With each option, you will see a color palette on the right where you can select your color. For example, tap on the color palette and adjust your hair color if you choose your own. Once you're done choosing one thing, swipe left and tap on the next thing you want to change in your avatar. As you're editing your avatar, you'll see an overview of all the things you've added so you can see if you need to go back and adjust anything.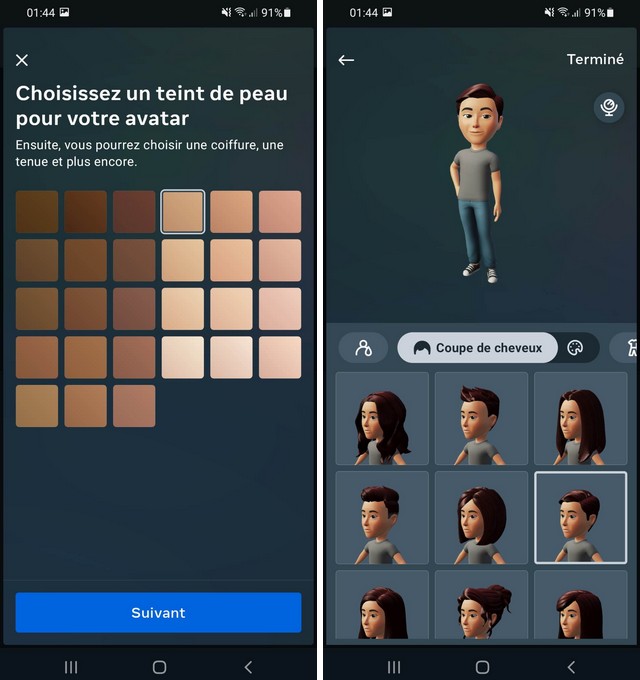 Each option, such as eyes, hair, and accessories, will have different options below that you'll want to browse through. Once you find the one you like, the changes will be applied automatically without the need to restart WhatsApp. When you get to the end, you'll see the option to save changes, or you can continue editing, and don't worry if you change your mind later. You can always go back and make as many changes as you like.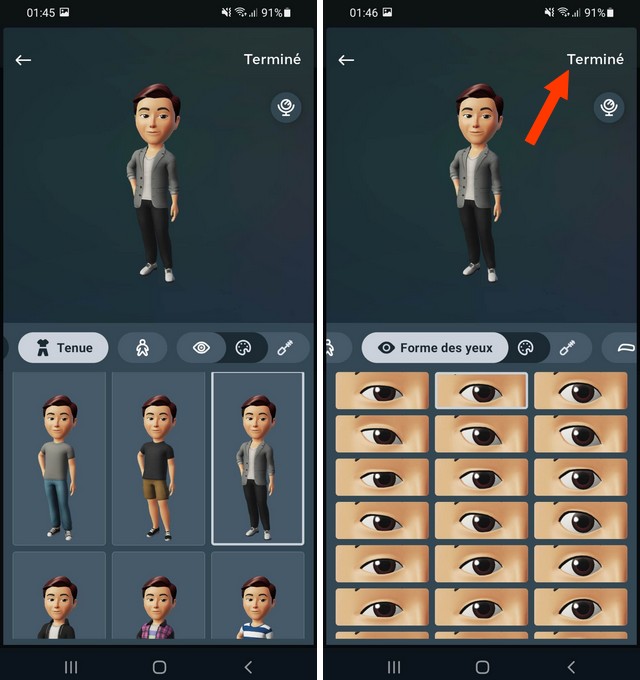 More options
You will see a mirror icon at the top right during the customization process. By clicking on it, a small window will appear where the front camera will be turned on so that you can see yourself and choose the options that make the avatar look like you. When you want to close this mirror, press the X next to it. You can repeat the process as many times as you like.
How to use your WhatsApp image
Once you've finished customizing your avatar, it's time to use it. Open a chat where you want to use your avatar. Since this will be your first time using it, WhatsApp will flash an avatar icon, so you know where to click. Make sure to click on the emoji icon to the right of the message bar. Only the avatar icon will be highlighted the first time you use it, but it will still be easy to find.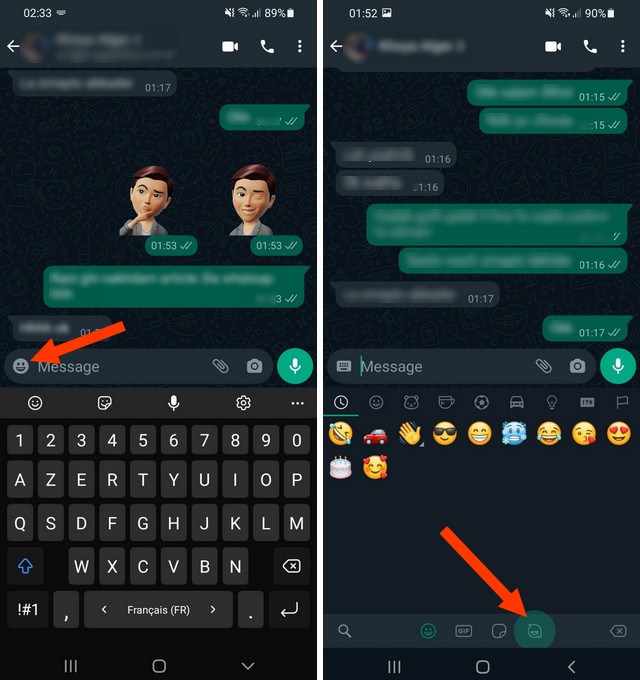 In a WhatsApp chat, you can easily find the emoticons you are looking for as they will be divided into different sections. Avatars will be separated into emoticons such as: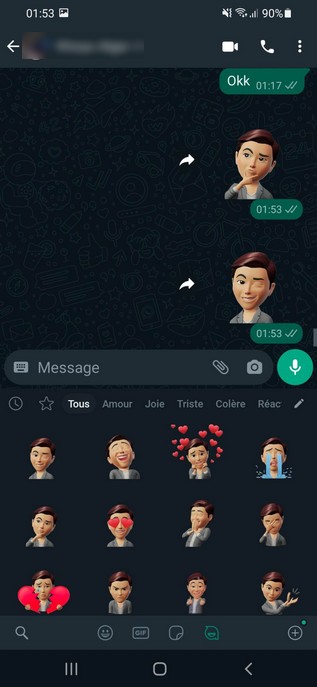 everyone
love
Joyce
sad
anger
reaction
entertainment
You'll also see a pencil icon to the right of the last option. This is another way to get to the area where you can modify your avatar. At the bottom, you'll see options to switch from emoji to stickers or back to your avatar.
How to set your WhatsApp avatar as profile picture
If it is your avatar and you want everyone to see it, you can also set it as your profile picture. You can do this by clicking on the dots at the top right and going to Settings. Click on a file current profile picturefollowed bycamera icon Bottom right of the profile picture. Tap on the Avatar option from the three options that you will see, and your avatar will appear. You can choose from Nine options are availableAnd under Avatars you can choose from seven colours.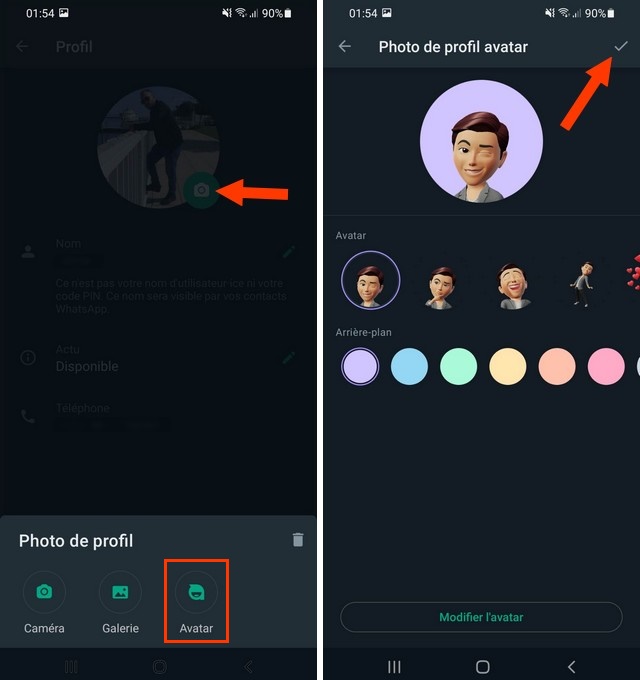 At the bottom, you will see the option to edit your avatar again. WhatsApp gives you different ways to modify your avatar if you think it still needs some tweaking. When you're done, don't forget to click the check mark in the upper right. If you later decide to change your profile picture, you can do so at any time as these changes are not permanent.
Conclusion
Avatars are a lot of fun to use and can express how you feel better than emojis. There may not be as many options as you'd like, but hopefully the list will grow soon. If you want to change anything about your avatar, you can do so at any time because changes are not permanent. Are you happy with how your avatar looks? Let me know in the comments below, and don't forget to share the article with others on social media. Also consult this guide if you want to know how change whatsapp wallpaper.