IPTV
How to Install Smart IPTV (SIPTV) on FireStick ?
Step-by-Step Guide: Installing Smart IPTV (SIPTV) on FireStick
Smart IPTV is an efficient IPTV solution that enables users to access a wide range of free IPTV content from various service providers. SIPTV serves as a comprehensive management tool for administering IPTV services for end users.
Smart IPTV is a comprehensive IPTV service that facilitates the seamless streaming of free IPTV content from various service providers. With SIPTV, users can efficiently manage IPTV services for end users. Notably, it's essential to recognize that Smart IPTV does not possess its own repertoire of channels or playlists. Instead, it empowers users to stream channels obtained through other IPTV subscriptions. The standout feature of this application lies in its ability to consolidate channels from multiple IPTV services into a single platform, eliminating the need for installing separate apps for each individual IPTV service.
To incorporate the IPTV channel playlists from your subscriptions, it is necessary to import them using various methods such as an EPG URL, M3U URL, or a playlist file sourced from your local storage.
Is Smart IPTV Safe & Legal?
Although Smart IPTV is not accessible through the Amazon App Store, it can be found on other official platforms such as the Google Play Store and Apple Store, ensuring its reliability and safety. However, when it comes to FireStick, obtaining the Smart TV APK file may require obtaining it from an alternative source. Consequently, it becomes challenging to verify whether the original APK is hosted. To address this concern, I personally ensured the safety of the app's APK file by utilizing Virus Total for a thorough examination.
Once again, it is worth noting that this application is considered legal since it is available on reputable App Stores. Smart IPTV allows users to stream television channels from third-party or unofficial IPTV providers. However, while the application itself complies with legal regulations, it is essential to exercise caution when accessing third-party streams. The legality of these streams cannot be guaranteed, as their sources may not undergo verification processes.
How To Install Smart IPTV On FireStick?
In order to install Smart IPTV on FireStick, it is necessary to enable the "Apps from Unknown Sources" security setting. To do so, please follow the steps below:
Access the FireStick's home screen and select the FIND or Search Icon.
Click on Search to initiate the search process.
Search for the Downloader app within the Search box to proceed. This app will enable us to sideload Smart IPTV onto FireStick from an external source. Follow the on-screen instructions to install the app. For a comprehensive guide on sideloading apps on FireStick using Downloader, refer to the provided resource.
After installing the Downloader app, return to the home screen and navigate to Settings.
Navigate to the Settings menu and select "My Fire TV."
Proceed to Developer Options.
Enable the option to Install Unknown Apps on the subsequent window.
Confirm that the Downloader app is enabled. Once Apps from Unknown Sources is turned on, the installation of the Smart IPTV app on FireStick becomes possible.
Open the Downloader app. Upon running it for the first time, you may encounter some prompts. Respond accordingly to dismiss them. Once the next screen appears, click the "textbox" indicated in the provided image.
Utilize the on-screen keyboard to input the following path/URL into the popup window: [Insert the copied URL].
Wait for the Smart IPTV APK to download onto your FireStick device.
The Downloader app will automatically execute the Smart IPTV APK. Simply click the Install button.
Upon successful installation, a window will confirm "App installed." In the subsequent steps, we will open and utilize the app. To clear space, click DONE and remove the Smart IPTV APK.
To gain a comprehensive understanding of the installation process for Smart IPTV on Amazon Firestick, please refer to the accompanying visual aids provided below. These images will serve as a visual guide to assist you throughout the installation procedure.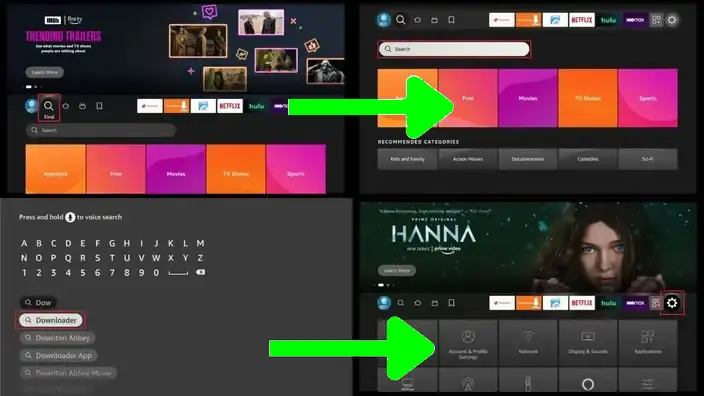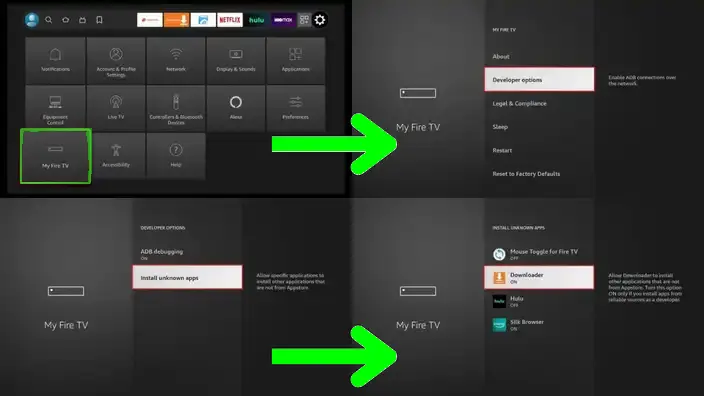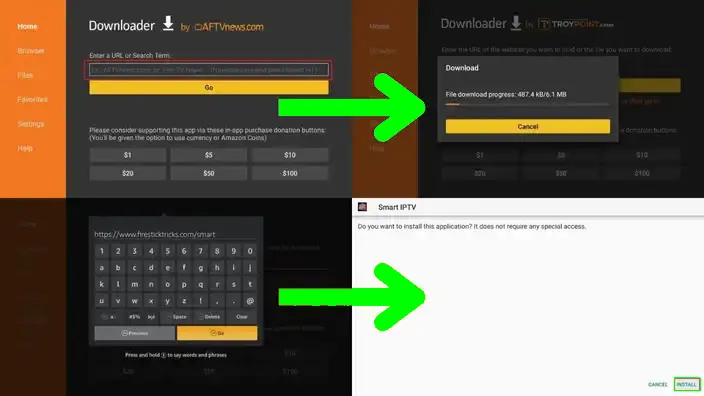 Congratulations! You have now successfully installed Smart IPTV on your Firestick device.
Conclusion
In this tutorial, you have gained knowledge on how to install Smart IPTV on FireStick. It is important to note that Smart IPTV requires a one-time subscription fee of 5.49 EUR. However, if you prefer not to incur this cost, you can utilize an open-source IPTV m3u file from our website as an alternative.
Please keep in mind that Smart IPTV on FireStick, as well as other devices, does not provide access to its own channels or playlists. It is essential to have an existing IPTV subscription with another service provider in order to access the desired content.