Technology
Windows 11: How to remove the weather widget from the taskbar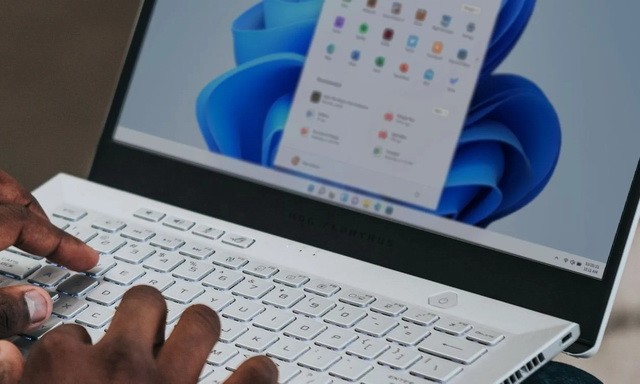 Windows 11 displays the weather widget at the bottom left of the taskbar. When connected to the Internet, it displays real-time weather conditions in your area. If there is no internet connection, the default Windows widget icon is displayed. If you think the weather widget is cluttering up your taskbar, you can turn it off from the taskbar settings. You can also use Group Policy Editor and Registry Editor to disable weather widget option in Windows 11. In this guide, we will tell you how to remove weather widget from Windows 11 taskbar.
Quick answer
To remove the weather widget from the taskbar in Windows 11, open Settings > Personalization > Taskbar.
Disable the toggle switch widgets to disable the feature.
Disable Weather Widget in Windows Settings
An easy way to hide the weather widget is to disable the widget element in your taskbar settings. As you might have guessed, this will completely remove the widget's functionality, so you won't be able to use other widgets either.
To disable the weather widget in Windows Settings:
Open them up Settings On Windows 11.
Then open the tab personalization in the right pane.
Click on the page Taskbar on the right side.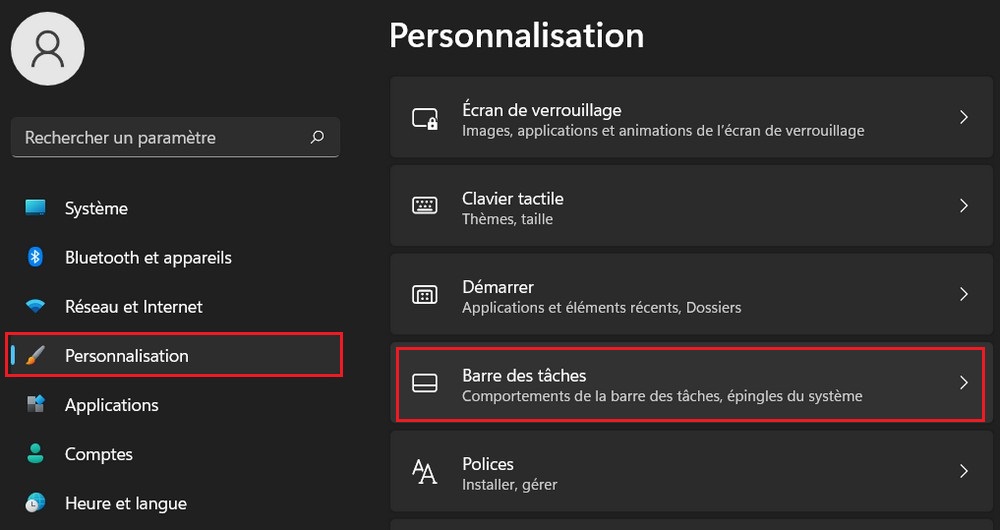 In the Taskbar Items section, turn off the toggle widgets to disable the feature.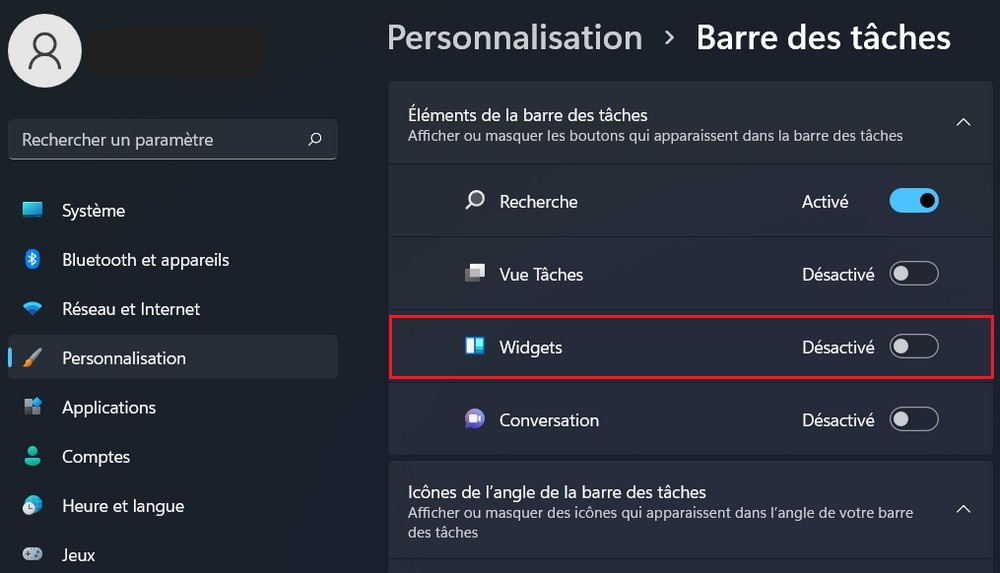 This is it. The widget will now disappear from the taskbar and it will also remove the weather widget.
Alternatively, you can also quickly enable or disable the widget app from the taskbar. To do this, right-click on the taskbar and select Taskbar settings. This will open the tab personalization in Windows Settings. From where you can enable or disable taskbar items.
How to remove Weather widget using Registry Editor
To remove Weather widget using Registry Editor, follow these steps:
Note that modifying registry entries is risky. Make sure you are Create a restore point before proceeding with the steps below.
Click on Win + R. to open Run.
He writes regedit and click Yes to open the Registry Editor.
In Registry Editor, go to the following location:
HKEY_CURRENT_USER\Software\Microsoft\Windows\CurrentVersion\Explorer\Advanced
Right click Taskbar and select the option release.
Change value 1 to 0.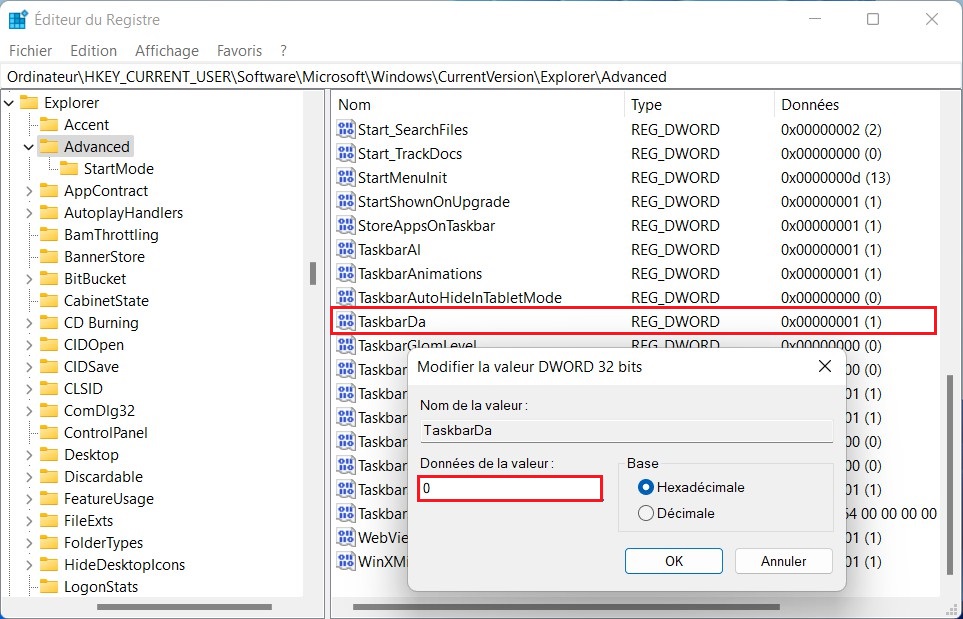 Once the steps are completed, the icon will no longer be available on the taskbar.
If you change your mind, you can undo the changes with the same instructions, but in Step 5change the DWORD value for 0 to 1.
Conclusion
The Windows 11 Weather widget is a convenient way to display weather information for your area. Hover your mouse over the weather widget and it will expand to show other widgets.
However, if you prefer a simple taskbar look, you can easily disable the feature using Taskbar Settings, Group Policy Editor, and Registry Editor.
If you have any questions or suggestions, let us know in the comments. Also consult this guide if you want to know how Change the color of the taskbar.